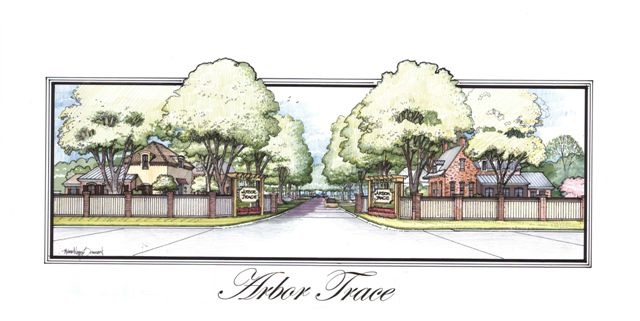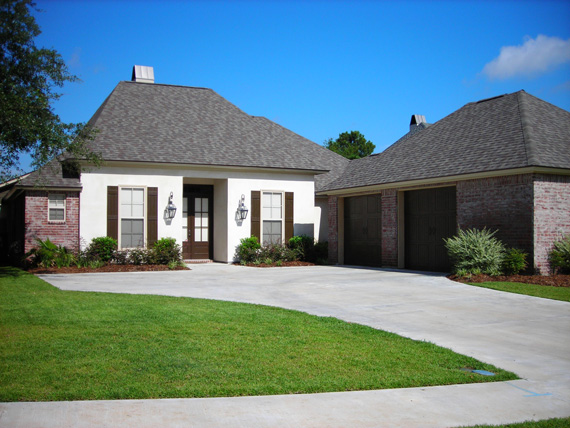 Arbor Trace in Broussard, LA
Arbor Trace is less than one mile from Highway 90 at the Zoo of Acadiana and is in the city of Broussard. There is a small pond with a beautifully lit fountain and walking area. The entrance to the subdivision is enhanced with beautiful fencing, two arbors and landscaping.
Lots vary in size and some are nearly half an acre. There are a select group of lots near the common area in the rear of the development that have beautiful, mature oak trees. Homes are average in price from one hundred forty dollars per square foot to one hundred forty eight dollars per square foot. The average square footage will be between 2,000 and 2,800.
Location:
Address: East Fairfield Drive and 101 Diamond Creek, Broussard LA 70518
Directions: Go to the city of Broussard, turn onto Morgan Street (south). Stay on Morgan Street until it ends at the stop sign then turn left onto Fairfield Road.  Travel one mile, turn left onto Diamond Creek Road into Arbor Trace subdivision.
Plat of Development
Utilities:
SLEMCO
Centerpoint Gas
private sewer system
Other:
Curb and Gutter
Association dues
common areas including park
pond and fountains
Jackie - Key Management 337-476-2982
This email address is being protected from spambots. You need JavaScript enabled to view it.