The St. Charles
2 Beds / 2.5 Baths (currently occupied)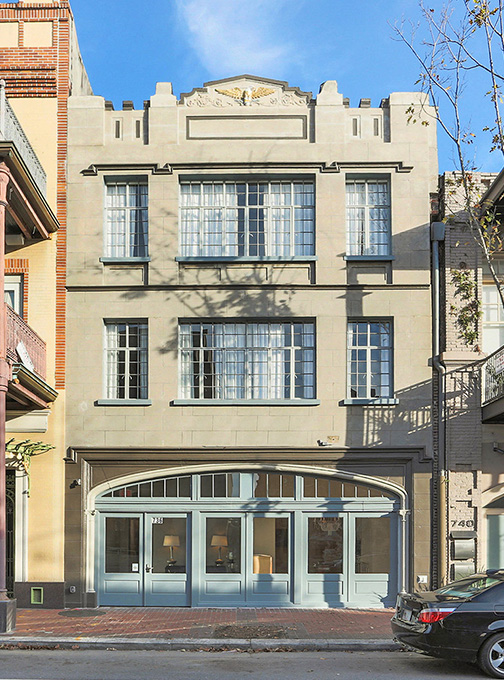 The Abbott in New Orleans
Bryan McLain purchased 736 St. Charles Avenue from the Rabitto family in the fall of 2014. It was previously occupied by family members, the Crescent café' and The St. Charles Bar & Grill

His vision for the 10,000 Square foot, 3 story building was to create a penthouse living environment with a common space that was inviting and conducive to New Orleans style hospitality.
A Rich History
Structural Inspections of the building has revealed many unique architectural and structural characteristics . The building is constructed of concrete, steel, and brick making it a small fortress against time and weather. The Otis elevator was one of the oldest operating and inspected by Otis in the City. Iron framed casement windows face St. Charles Avenue, and a portion of the Church Street side of the building is made up of antique beams and brick.
Our goal is to restore while preserving as much of the historical architectural qualities as possible. The entire restoration and remodel process will be inspected and meet the guidelines of the State and Federal Historical Restoration codes and rules.
Our Architectural History
A three-story cast-in-place concrete structure with stucco finished masonry infill at 736 St Charles Avenue was purpose built in 1927 for the Abbott Laboratories.
The present structure succeeds a 19th-century building that appears to remain as a fragment visible on the Church street elevation as a portion of the two-story elevation.
The former Abbott Laboratory Building located at 736 St Charles Avenue is located in the Upper Central Business District National Register Historic District and the Downtown Development District Cultural District.
The building constructed in 1927 marks the early 20th-century transition of the Lafayette Square District from substantially residential to commercial use.
The Italian Renaissance Revival facade reflects the eclectic character of many of the early 20th-century replacement or infill buildings in the Lafayette Square area of the Central Business District. The purpose-built building for the Abbott Laboratories a Chicago based pharmaceutical company marks its expansion as a national company.
A Great Location
The Abbott is located within walking distance to the French Quarter and only 6 blocks from the Superdome. Fine dining restaurants and classic New Orleans bars are located nearby. At the Abbott, you are always close to the fun and spirit of New Orleans.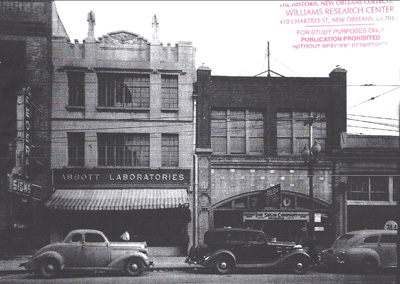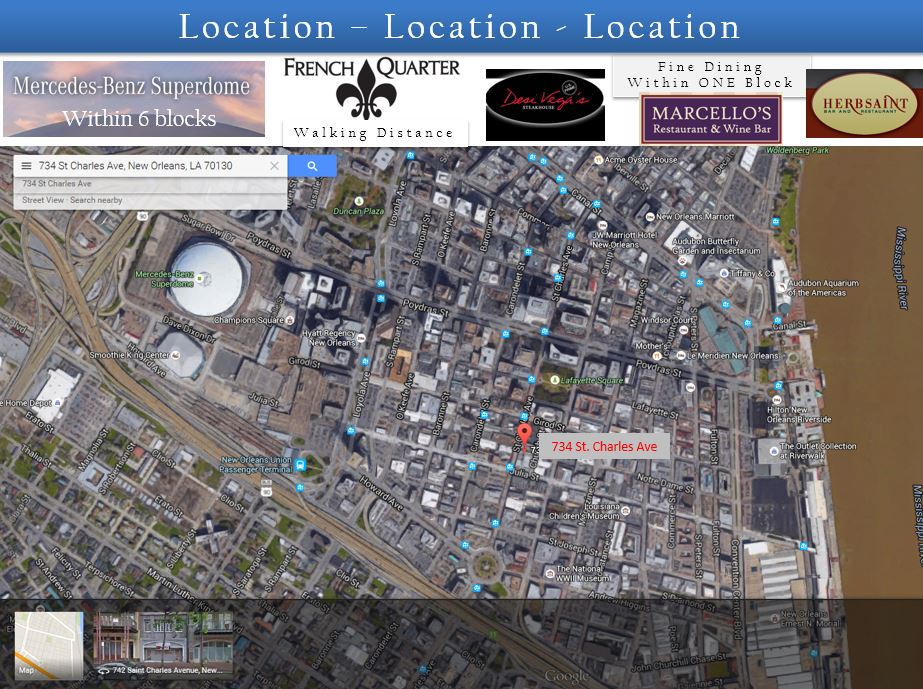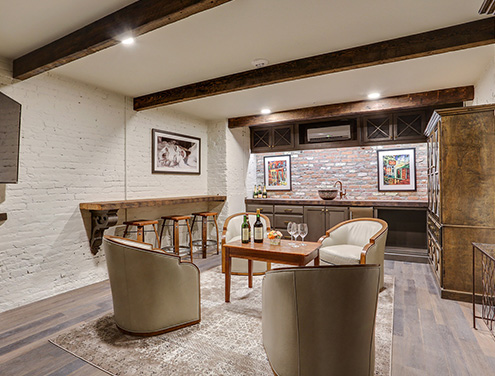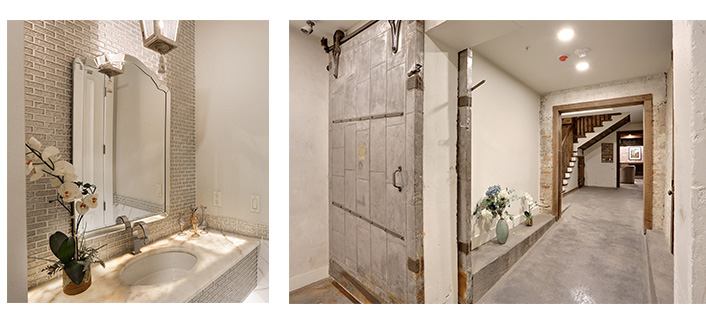 Shared Spaces
Wine Room with private lockers for each tenant set up for entertaining guest on the first floor.
Guest Powder Room/bath
Formal foyer entry on St Charles Avenue
Elevator to floors 2 - Rooftop
Mardi Gras
There is no place like St. Charles Avenue at Carnival time!
The design and planning team at McLain Development has paid particular attention to not only the historical restoration of this fabulous treasure, but has also planned for the here and now.
All NOLA dwellers know Carnival season is very special and 736 St. Charles Avenue is in the heart of all major parade routes.
The common spaces of the building will allow private entertaining in our quaint wine cellar, a Guest bath on the first floor, and a nice foyer to provide a buffer from the outside hustle and bustle of Mardi Gras.