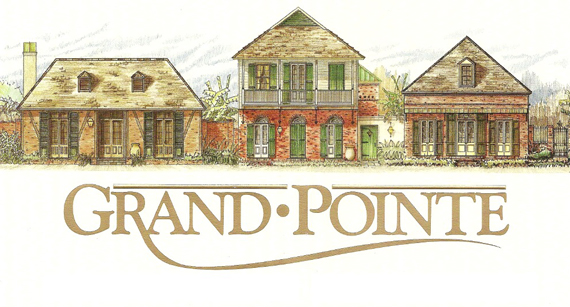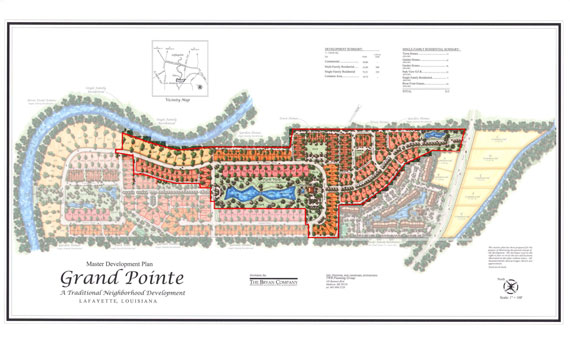 Grand Pointe in Lafayette, LA
Grand Pointe – Another great McLain Development, celebrates the subtle influences of the French, Mediterranean, Caribbean, and West Indies style which all come together to create a magical architecture know only to Louisiana. Choose a river front, estate, lake, cottage home, a townhouse, or lot! Grand Pointe offers a variety of lot amenities, sizes, and prices.
Located within the city limits of Lafayette, Grand Pointe is only moments away from the best of shopping, churches, schools, medical facilities, and restaurants. Nestled in the bend of the Vermillion River, Grand Pointe takes full advantage of the natural beauty of the site, which has been enhanced further with the creation of lakes and parks.
Featuring Lafayette's Premier Home Builders and Louisiana's foremost designers working together to make Grand Pointe the best that it can be.
Location
101 Brightwood Dr.
Lafayette, LA 70508
337.456.1500
Open Monday - Friday 10:00 am - 4:00 pm
Plat of development (Phase I - III Sold Out)
Utilities:
Atmos Entergy: 1818 Eraste Landry Lafayette, LA 70506
Join Us on Social Media
HOA
Jackie Munnerlyn This email address is being protected from spambots. You need JavaScript enabled to view it.